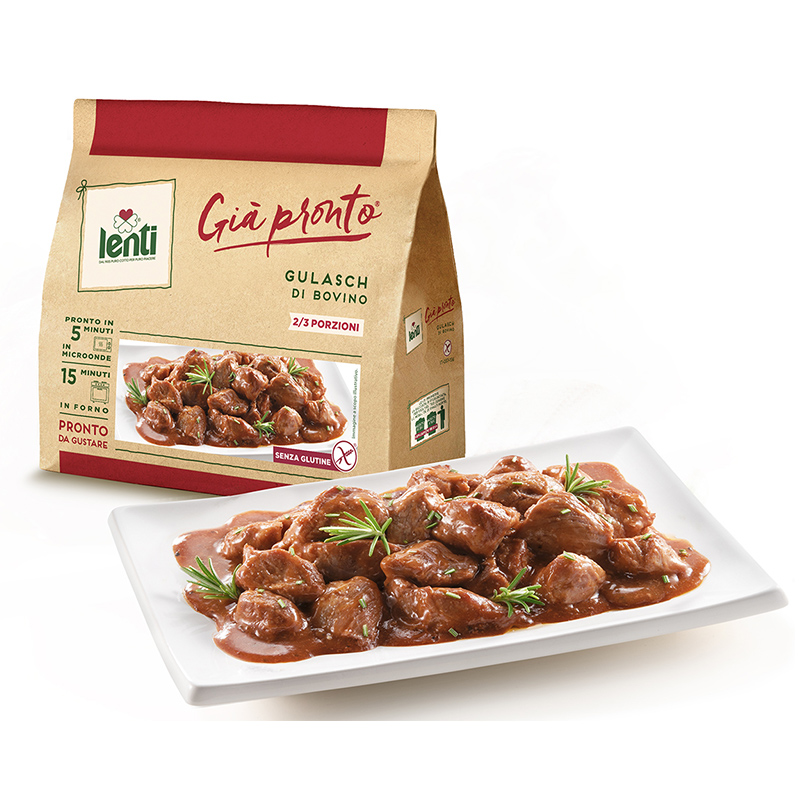 In detail
QUICK AND EASY:
Its practical sealed vacuum package can be used for a tastier oven roasting or bain-marie cooking.

A must-try second course, unusual and spicy like the original recipe.
A quick and tasty second course.
SUGGESTIONS ON HOW TO PREPARE IT:
Excellent as a second course with peculiar flavour accompanied by peppers, mashed potatoes, polenta or black bread.

For an original preparation, accompany the Goulasch with Hungarian dumplings.
Ready in a few minutes

With select paprika and spices
What else do you need to know
allergen free*

gluten free

No GMO ingredients**

Lactose and caseinate free

No added polyphosphates or glutamate
*does not contain substances or products that can cause allergies or intolerances as referenced in Annex II of EU Regulation n ° 1169/2011
**and their derivatives